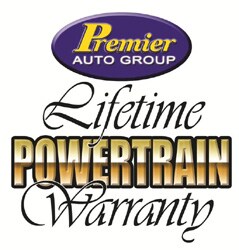 We're Your Subaru Dealer Serving Hartford, Waterbury, Southbury, Danbury,  Torrington CT - Visit Premier Subaru Watertown Today!

Premier Subaru Watertown
- More than Just a
Subaru Dealership Serving the Greater Watertown CT Area
- Plus Every New Subaru Sold comes with our LIFETIME Powertrain Warranty at No Extra Charge!
Premier Subaru Watertown is dedicated to providing you with an ownership experience worth raving to your friends about. We offer new Subaru models, used cars, and the service, parts and car financing in Watertown that folks from Danbury, Southbury, Torrington, Hartford and Waterbury CT want and need. That includes new models (i.e., the Forester, Impreza, Legacy and Outback, financing and everything in between, including genuine Subaru parts & car service in Watertown.

Search Our Selection of New Subaru & Well Loved Used Cars for Sale in the Hartford, Watertown CT, Waterbury, Southbury, Danbury, & Torrington Area

It goes without saying that the only thing better than laying eyes on your next new 2015-2016 Subaru Forester, Impreza, Legacy or Outback for the first time is taking in that new-car smell once you're behind the wheel for a test drive. After taking it all in, Premier Subaru Watertown can bring you up to speed on every aspect of the model you're considering in order to make you feel as though it's been yours all along. We help drivers from Hartford, Waterbury, Southbury, Danbury, and Torrington find the Subaru car they love, and we can help you too!

You can always count on Premier Subaru Watertown for the most recent models out there. Check out the  XV Hybrid version of the already loved Crosstrek SUV. Then look to the future with us! It won't be long before the highly anticipated WRX STI makes its way to our Watertown showroom. Think its too soon? We already have the Forester 2.5i  in inventory, just waiting for a test drive.

Though buying a new car is an undertaking, we understand you've got more going on in your life. Perhaps you've been planning for a big vacation? Whatever it is, one way you can save big is through our collection of used cars for sale in Watertown. We have a wide range of pre-owned cars in Watertown that are sure to satisfy you, as well as your checking account.
Meet Our Subaru Finance Team Ready to Help You Find a Car Loan or Subaru Lease in Watertown CT

While our assortment of new and used car in Watertown may be overwhelming (and we mean that in good way), the financing part is easy as pie at Premier Subaru Watertown. This means the fun of choosing your new set of Subaru wheels isn't diluted by the stress and/or headache of figuring out terms and conditions. Not only will we do the negotiating for you and get a car loan from Watertown or Subaru lease near Hartford at optimum rates. Our team of experts on car financing in Watertown will explain everything in everyday lingo so that there is no confusion as to what you're signing on for and you realize just how good a deal we got you.
Of course, Premier Subaru Watertown realizes that the sale is only the beginning of your experience with your automobile. For that reason, we offer professional car service and auto repair in Watertown. For everything from simple oil changes to full replacements of Subaru auto parts in Watertown, our friendly auto experts will service your vehicle with a smile.
Maintain Your Vehicle with Top-Notch Subaru Car Repair, Auto Service & Car Parts in Watertown CT, Near Hartford CT


Premier Subaru  is the exclusive area Subaru dealer for AAA Members and is a member of the exclusive buying program for customers from GEICO, Consumer Reports, Liberty Mutual, USAA, American Express, Capital One, Pen Fed and many more.  No other Subaru dealer in Connecticut can provide you with this level of savings. Reach us at (860) 274-8866, or follow these directions from wherever you are to 795 Straits Turnpike, Watertown, CT 0679 today.
Curious to learn more about Premier Subaru of Watertown? We'd like to get to know you better as well. Please, don't be a stranger. Swing by and introduce yourself when you can. If it's more convenient, contact us online or give us a call. We're happy to answer any and all questions you might have and offer advice - but, only if you want it. Pushy is one thing we're not.


New Subaru Line-Up in Watertown, CT

Outback | Legacy | Forester | Impreza | WRX | BRZ | XVCrosstrek